Gemini, the versatile and curious air sign ruled by Mercury, is known for their duality and charm. When it comes to love and relationships, deciphering the signs that a Gemini truly likes you can be quite the puzzle. Fear not! In this comprehensive guide, we'll explore six unmistakable signs that indicate a Gemini is smitten with you. By understanding their zodiac language of love, you'll gain valuable insights into this dynamic and intriguing sign. So, let's dive in!
Intellectual Stimulation: Engaging Conversations that Spark Interest of a Gemini
Geminis are renowned for their intellectual prowess and love for stimulating conversations. If a Gemini 100% likes you, they'll actively seek out opportunities to engage in deep discussions with you. Whether it's through debates, sharing ideas, or exploring diverse topics, a Gemini will show their interest by valuing your thoughts and actively participating in conversations that captivate their curious mind.
Playful Banter: Wit and Humor as Their Love Language
Geminis have a natural wit and love to laugh. When a Gemini likes you, they'll engage in playful banter and showcase their unique sense of humor around you. They'll effortlessly find ways to make you smile, keeping the conversation light-hearted and enjoyable. Their playful teasing is a clear sign that they're attracted to you and want to build a connection filled with laughter and joy.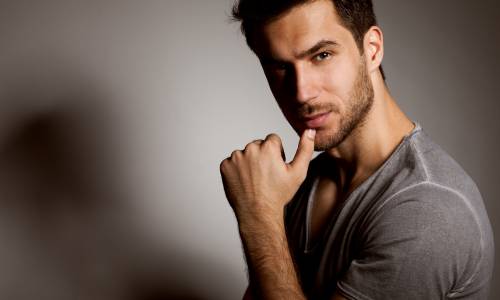 Curiosity Personified: Gemini has a Desire to Know Everything About You
Gemini's curiosity knows no bounds. When a Gemini is interested in you, they'll display an insatiable thirst for knowledge about your life, interests, and experiences. They'll ask thought-provoking questions, remembering even the smallest details you've shared. This genuine curiosity reflects their desire to forge a deeper connection with you and understand the intricacies of your being.
Versatility in Social Settings: Including You in Their Dynamic World
Geminis are social butterflies, effortlessly adapting to different social situations. If a Gemini likes you, they'll eagerly include you in their vibrant and ever-changing world. They'll invite you to various social gatherings, introducing you to their friends and acquaintances. Being a part of their dynamic social circle signifies their genuine interest in having you by their side, showing that you hold a special place in their life.
Consistent Communication: Gemini's Lifeline to Affection
For Geminis, communication is key. If a Gemini likes you, they'll maintain consistent and frequent communication. Whether it's through text messages, calls, or social media interactions, a Gemini will make an effort to keep the conversation flowing. Their attentive nature and timely responses are indicators of their affection and interest in building a strong emotional connection with you.
Genuine Support and Encouragement: Gemini is Commited to Your Success
When a Gemini truly likes you, they become your biggest cheerleader. They'll support your dreams, aspirations, and endeavors, offering words of encouragement and motivating you to reach your full potential. A Gemini's unwavering belief in your abilities stems from their genuine affection for you. Their support serves as a testament to their commitment to your happiness and success.
Conclusion:
Understanding the signs that indicate a Gemini's interest in you is like unlocking a treasure trove of affection and connection. From engaging conversations to playful banter, intellectual stimulation to unwavering support, Geminis express their love through a unique language that is all their own. By recognizing these six unmistakable signs, you'll be better equipped to navigate the intricate world of a Gemini's heart. So, keep an eye out for these signs, and may your journey with a Gemini be filled with love, laughter, and endless curiosity.
Remember, astrology can provide valuable insights, but it's essential to embrace the individuality of each person. Trust your intuition and enjoy the enchanting dance of love with a Gemini!
Continue reading: Is He Cheating on You? 7 Quick Ways to Know the Truth, Signs a Gemini Likes You
6 Signs That a Gemini 100% Likes You:
Intellectual Stimulation: Engaging Conversations that Spark Their Interest
Playful Banter: Wit and Humor as Their Love Language
Curiosity Personified: Gemini's Desire to Know Everything About You
Versatility in Social Settings: Including You in Their Dynamic World
Consistent Communication: Gemini's Lifeline to Affection
Genuine Support and Encouragement: Gemini's Commitment to Your Success