Living with an abusive narcissist is like walking a high wire—balancing amidst turmoil. It's tough, but gaining insights into their behavior is a stepping stone to freedom. Knowledge and support are your allies in this journey, empowering you to regain control and find peace.
Identifying an Abusive Narcissist:
Identifying an abusive narcissist is paramount; they often conceal their true nature behind a mask of charm and allure. Discerning the real person behind the facade enables you to protect your well-being and emotional sanity.
Related: Narcissist Checklist – Your Must-Have: Spotting the Signs
Recognizing the Signs of an Abusive Narcissist:
Lack of Empathy: This trait is glaringly apparent as they struggle to understand or share the feelings of others. Recognizing it is crucial to understanding their actions and motivations.
Manipulation and Control: Their ability to twist situations to suit their needs is unparalleled. Identifying these tactics helps in distancing oneself from their toxic influence.
Unrelenting Need for Admiration: A constant craving for validation and praise is characteristic. Understanding this need can assist in breaking free from their emotional grasp.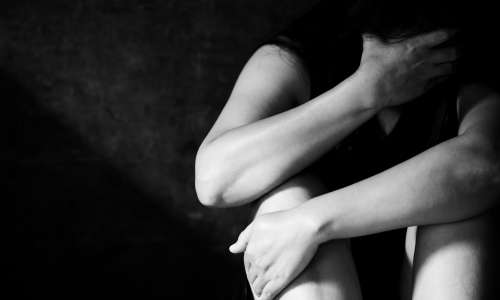 The Reality of the Impact of an Abusive Narcissist:
The impact of abusive narcissists is far-reaching, influencing your emotions and perceptions. Recognizing this allows you to start the healing process and rebuild your shattered self-worth.
The Emotional Wake:
Self-Worth Erosion: Your sense of value is constantly under attack. Recognizing this is the first step in regaining your self-esteem and self-worth.
Mental Strain: Stress can escalate to severe mental health conditions. It's crucial to seek help and implement coping strategies.
Psychological Trauma:
Reality Distortion: Understanding their ability to bend the truth is crucial for maintaining a grip on reality.
Deflection and Projection: Recognizing these tactics is essential for maintaining mental clarity and emotional stability.
Insightful Strategies:
To liberate oneself from an abusive narcissist's clutches, strategic insights and a dedication to self-preservation are imperative.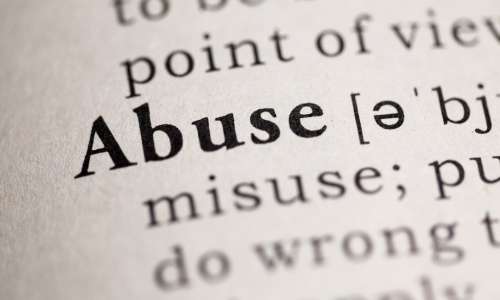 Firm Boundaries:
Be Unwavering: Stand firm in your convictions and maintain established limits. Consistency is the key to avoiding further manipulation.
Avoid Fruitless Debates: Recognizing the futility of such conversations is crucial for maintaining emotional equilibrium.
Support Network:
Stay Connected: Maintaining strong connections with loved ones is invaluable. Their support is a beacon of hope and strength in tumultuous times.
Find a Support Group: Connecting with others who have endured similar experiences can provide solace and understanding.
Self-Care and Recovery After an Abusive Narcissist:
Embrace Self-Compassion: Be gentle with yourself, recognizing that the abusive narcissist's actions are not a reflection of your worth.
Seek Counseling: Professional help can be a lifeline, offering support, insights, and coping mechanisms.
Developing a Clear Understanding:
Understanding the abusive narcissist's mindset can help you navigate their chaotic world more confidently and clearly.
Diving into their Mindset:
Acknowledging the Illusion: Recognizing the mask they wear is crucial to seeing through their manipulations and regaining control.
Understanding the Manipulation: Comprehending their tactics is empowering and can help in reclaiming your life.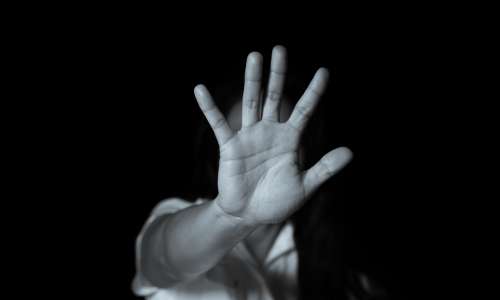 Moving Forward After an Abusive Narcissist:
Breaking free from an abusive narcissist is a big step towards healing and starting over. This step is important. It gives a chance to heal from the hurt caused by someone who has been controlling and mean. It's the start of a journey to rebuild confidence and learn to form healthy, kind relationships. Getting away from such harmful behavior lets someone find and value their true self again. It opens up a path to grow stronger, feel empowered, and live a life filled with self-love and respect, free from the pain caused by the abuser.
Embrace Your Strength:
Prioritize Your Well-being: Elevating your mental and emotional health can be the cornerstone to rebuilding your life.
Believe in Your Resilience: Trusting your inner strength can fuel your journey to recovery and personal growth.
In-depth FAQs on Abusive Narcissist:
1. Is Change Possible for an Abusive Narcissist?
Change is generally possible for individuals exhibiting a wide range of behaviors and psychological traits; however, for abusive narcissists, substantial and lasting change can be exceptionally challenging and is often considered rare.
2. How to Support Someone in a Relationship with an Abusive Narcissist?
Providing unwavering support, encouraging professional advice, and offering helpful resources can significantly assist someone entangled with an abusive narcissist. Here are some tips:
Offer a Listening Ear: Be there for them; let them share their thoughts and feelings without interruption or judgment.
Validate Their Feelings: Acknowledge their emotions and experiences, reinforcing that their feelings are important.
Provide Information: Share resources about narcissistic abuse and available support services like counseling or support groups.
Encourage Professional Help: Suggest they see a counselor or therapist to discuss their situation and explore possible solutions.
Maintain Regular Contact: Check in on them frequently to show your concern and offer consistent support.
Support Their Decisions: Whether they choose to stay or leave, respect their decisions and continue to offer support.
Help Develop a Safety Plan: If they decide to leave, assist them in developing a plan to ensure their safety during the transition.
Educate Yourself: Learn more about narcissistic abuse to better understand and support your loved one.
Maintain Confidentiality: Respect their privacy and do not share details about their situation without their permission.
Encourage Empowerment: Support them in finding their voice and strength, making decisions that are best for them.
Enlightening Book Recommendations on Abusive Narcissist:
"Psychopath Free" by Jackson MacKenzie – Offers insights and coping strategies for survivors of narcissistic abuse.
"Healing from Hidden Abuse" by Shannon Thomas – A guide to recognizing and recovering from the invisible wounds caused by psychological abuse.
Conclusion:
Navigating through the labyrinth of abusive narcissism is fraught with challenges, but understanding, support, and self-care are the keys to recovery. Firmly establishing boundaries, seeking professional guidance, and focusing on self-compassion is pivotal in breaking free from their toxic grip and rebuilding your life.
A Final Note of Empowerment:
The journey is strewn with obstacles, but reclaiming your peace and self-respect is worth the struggle. Stand tall, surround yourself with positivity, and remember, liberation from the shadows of the abusive narcissist is the pathway to a brighter, freer life. Keep pushing forward, and keep believing in your worth.